Psychotherapy and Other Services for Adults in Seattle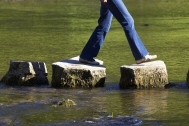 You are deeply curious about and committed to your own mental health and wellbeing. You are ready to grow, address your trauma and past issues holding you back, and discover who you really want to be for the rest of your life. You have a sense that you are capable of more than you currently experience yourself to be. You may be waking up to the understanding that systemic problems in the world have impacted your own development and identity. You may have had formative traumatic experiences that convinced you that you were not safe, accepted or valued in the world. You are ready to move beyond these limitations, and you are seeking new experiences, new avenues for personal growth, including somatic and psychedelic-assisted modalities. You may need a witness to help you process  parts of your journey. 
Modalities
I provide a variety of modalities for processing, developing, and releasing including EMDR, various forms of traditional (talk) Psychotherapy, Somatic techniques, Safe and Sound Protocol for balancing the nervous system, Experiences and Integration after psychedelic experiences.  
My background in working with traumatized individuals, particularly children, has enabled me to understand what is deeply held and sometimes suppressed in the body and mind into adulthood. In our work together, we will pay attention to what you already know, and what you are on the cusp of understanding. We will work together to allow you to let go of whatever no longer serves you, and open to who you actually are, now.  
Seattle Psychotherapy: Creating Change
Much of my work with adults focuses primarily on attachment-related issues and trauma. I see many adults who are part of an adoption triad. In our work together we may address experiences of anxiety and depression, adjustment to major life transitions, process issues of grief and loss, improve relationship dynamics, unpack complex identity issues, and process and resolve impact of abuse and trauma. The time frame and the process of therapy will be tailored to the concerns you present and the goals that you have.
Psychotherapy: Achieving Awareness
In psychotherapy, in order to achieve new awareness , we may explore the history of your life, your relationships and your past decisions to understand old hurts and inhibitions, looking at things in new and deeper ways, and updating old perspectives and habits that are not longer useful or productive. We may explore your culture and your lineage, examine what you've learned and how you've experienced others and the world around you, including the formation of biases and assumptions that may be limiting, as well as untapped sources of knowing and remembering that may be exhilarating and freeing. You may find that we talk sometimes about your history and sometimes about your present day life, knitting them together, in order to understand how the past influences the present.
EMDR with Adults
When there has been trauma – either a single traumatic event or a more complex history of trauma – EMDR can be a useful tool for addressing it. Eye Movement Desensitization and Reprocessing (EMDR) is an evidence-based, integrative psychotherapy technique that has been extensively researched and proven effective for the treatment of trauma. It involves eight phases and can be completed over a relatively short course of therapy, or can take a longer period of time, depending on the history of trauma and the needs of the client. Focus on target memories, as well as bi-lateral stimulation (eye movement, use of hand-held buzzers or other method) is utilized to assist the brain in achieving a state similar to REM sleep, where "stuck" memories can be "unstuck" and reprocessed. For more information on EMDR, go to https://www.emdria.org/page/120 
Ketamine Assisted Therapy with Adults
I partner with Journey Clinical to offer Ketamine Assisted Therapy to Adult clients. Journey Clinical provides evaluation, approval and prescription for at-home Ketamine lozenges that clients will utilize in sessions with me. Ketamine allows for the lowering of "protector parts," for a short time, allowing clients to experience different aspects of their consciousness that may not normally available to them. These sessions are scheduled differently from other types of appointments; please contact me for more information.
Getting Started with Psychotherapy
If you are seeking, I invite you to explore here to find out more about my services and philosophy of psychotherapy, growth and healing. If you would like to consult about your particular path, and whether I can be of assistance to you on that path, please use the contact page to get in touch.