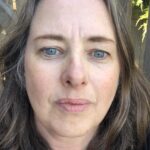 For clinicians seeking Washington State credentialing as Licensed Mental Health Counselors, I offer on-going clinical supervision and consultation. I have over 15 years of experience in clinical supervision and consultation and I have completed the state required professional supervision training through the Washington Mental Health Counselors Association.
I also offer professional consultation for other clinicians seeking either on-going meetings or one-time meetings to discuss particular cases.
Fees for these services will be determined on a case-by-case basis. If you would like more information, please contact me.